Education programs in the state would see $13.36 billion under the School Aid Fund approved by a conference committee Thursday, including boosts in per-pupil funding for all districts and equity payments for some of the lowest spending districts.
Under the final agreement for SB 182

, the basic foundation allowance increased $30 per pupil to $7,026. Those districts still receiving less than the new basic grant would see another $30 per pupil. Districts receiving less than $7,076 would qualify for equity payments.

A series of four bills making changes to different elements of Michigan's foreclosure law were reported to the full Senate by the Banking and Financial Institutions Committee on Thursday, but one bill in the package, SB 383

, was singled out by critics who charged it would lead to more foreclosures in the state.


The conference committee on higher education on Thursday opted to set a tuition restraint at 3.75 percent, a meeting point that edged closer to what the Senate and Governor Rick Snyder had recommended at 4 percent while the House suggested 3 percent.

In a decision that could have a profound effect on the payment of personal injury benefits following devastating vehicular crashes, the Supreme Court ruled that expenses had to be of a wholly different nature related to the patient's treatment and not just a change in overall costs.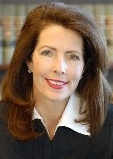 Former Supreme Court Justice Diane Hathaway's commission of bank fraud was a serious white collar crime that merits prison time to punish her properly and deter others from committing similar offenses, the U.S. attorney in Detroit urged Thursday in recommending Ms. Hathaway serve 12 to 18 months in prison for bank fraud.