Legislation aimed at improving Michigan's system of providing lawyers for indigent criminal defendants was unanimously reported from the House Criminal Justice Committee on Wednesday.
Michigan's current system of indigent defense has been routinely condemned and was belittled at a gathering in Washington, D.C., to commemorate the 50th anniversary of the Gideon decision by a U.S. Supreme Court justice. Governor Rick Snyder named an Indigent Defense Attorney Commission which issued its findings nearly a year ago, and which served as the basis for the legislation.

Right to Life of Michigan will begin collecting signatures soon for an initiated law that would prohibit insurance companies from including abortion coverage, voters will get a now moot chance to vote on the state's first wolf hunt law and those submitting recall petitions will have a clearer process to follow under actions Wednesday of the Board of State Canvassers.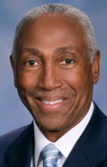 House Democrats elected Rep. David Rutledge as their new House minority floor leader on Wednesday in response to current House Minority Floor Leader Rudy Hobbs leaving his post to run for Congress.

Rep. Brian Banks' troubles continue to grow with the filing this week of a lawsuit from a former aide accusing him of sexual harassment and a news report in which the ex-aide says Mr. Banks had him do no work and manipulate the House's mileage reimbursement system.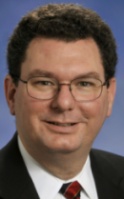 Legislation requiring school districts to base pay increases for teachers hired after the implementation of a new statewide performance evaluation system on those evaluations, not longevity, cleared the House Education Committee on Wednesday.