Lawmakers moved quickly last week to pass legislation to correct a controversial Supreme Court decision dealing with business taxes, and Governor Rick Snyder just as quickly signed the bill, but there is an academic legal question whether the legislation is even needed.
The question is whether the Supreme Court in its decision in IBM v. Michigan actually established a legal principle that would be applied to the more than 80 cases still pending. Or, by ruling 3-1-3, did the Supreme Court decide the issue in just that one case, meaning every other case would also have to be decided on its own?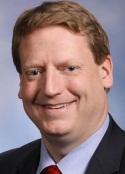 In 2015, the House Democratic caucus will likely have more women representatives, including the first Asian-American woman, and two openly gay representatives as members, and House Minority Leader Tim Greimel said the outcome will be a stronger caucus that looks more like the state.

The Senate is not anticipating taking any third reading votes this week, and a committee that intended to review possible major changes to the Public School Employee Retirement System has decided to hold off on doing so.
More Headlines
News
There are no news clips to display at this time
Opinion
There are no opinion clips to display at this time