The Republican nomination for lieutenant governor is not on Tuesday's primary ballot, not directly anyway.
But the outcome of obscure races for precinct delegate, located at the bottom of the Republican ballot, should go a long way to determining whether Lt. Governor Brian Calley wins renomination at the August 23 Michigan Republican Party State Convention or suffers a stunning defeat to tea party activist Wes Nakagiri.


Richard Bernstein, who has been blind from birth and has taken the lead in many lawsuits seeking equal treatment for the disabled, announced Wednesday he was running for the Supreme Court with the goal of bringing "blind justice" to the court.

As the Department of Education gets ready to issue requests for proposals on a new state assessment, it will have to wade through some potentially conflicting public input on how that new assessment should look.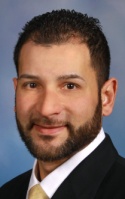 Rep. Harvey Santana's cooperation with House Republicans and his vote allowing the passage of legislation that could expand the Education Achievement Authority has been used against him by his primary opponent, Hussein Berry, and has also cleared the way for organized labor to rally behind Mr. Berry of Dearborn.



Most of the political attention in Southfield and the surrounding area is focused on a hot race for Congress, but the race for the 35th House District is interesting as well, with the top Democratic contenders being two well-known local officials.
Also In Gongwer
More Headlines