Pre-primary campaign finance reports filed minutes before the Friday deadline between Republican Governor Rick Snyder and his Democratic opponent Mark Schauer show that Mr. Snyder has a major cash advantage over Mr. Schauer going into the last three months of the campaign, but Mr. Schauer can claim victory as well as he has held his own in polling despite Mr. Snyder dramatically outspending him.
In terms of the money raised in the period before the reports were filed, the two men were closer than might be expected. Mr. Snyder reported $3.3 million, and Mr. Schauer reported $2.8 million.

Three of the major players in Republican primaries for legislative seats find themselves lining up behind opposite candidates in a sign of the division in the party this year about what the GOP's standard-bearers should stand for.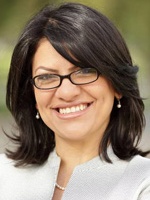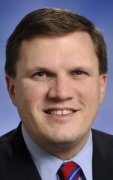 Campaign finance filings on Friday show Rep. Rashida Tlaib has spent a whopping $193,744 to try to unseat 4th Senate District incumbent Sen. Virgil Smith, who spent $109,255 between January 1 and July 20, and Rep. Wayne Schmidt has spent even more in an effort to beat out his primary competitor, Rep. Greg MacMaster, for the 37th Senate District seat.

The Michigan House Democratic Fund outraised the House Republican Campaign Committee this period by $63,000 although House Republicans continue to have about $600,000 more on hand.

Despite various House Republicans facing ultra-conservative challengers based on the Legislature's approval of the Common Core State Standards and the Medicaid expansion, few have to worry come August 5th, pre-primary finance reports showed Friday.