The Board of State Canvassers on Thursday decided 3-1 that it would not certify a petition for a voter-initiated act to increase the minimum wage to $10.10 an hour and bring tipped workers up to that rate.
Democratic board Vice Chair Jeannette Bradshaw joined Republican board Chair Colleen Pero and Republican Norman Shinkle in denying certification to the minimum wage proposal. A 2-2 partisan deadlock also would have denied certification, but the 3-1 vote added a bipartisan sheen to it.

Republican U.S. Senate candidate Terri Land amended her financial disclosure paperwork to reflect that a bank account she previously had listed as in her sole control in fact is a joint account shared with her husband, but several unanswered questions remain about the source of the $2.9 million she has poured into her campaign.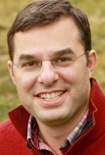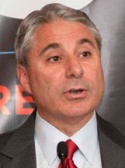 In a turn from the usual plot, the tea party is working to hold onto a seat in the 3rd U.S. House District where businessman Brian Ellis is challenging U.S. Rep Justin Amash in the Republican primary.



Rep. Brian Banks of Harper Woods remains vulnerable to losing the Democratic nomination in the 1st House District to challenger Rebecca Thompson of Detroit, but he is proving resilient, observers of Detroit politics say.

The 62nd House District, although leaning slightly Democratic, is still a possibility for Republicans to win in November, and although both John Bizon, a doctor, and Calhoun County Board of Commissioner Chair Art Kale, said they like current Rep. Kate Segal personally, they are ready to bring conservative ideals to the seat.