The House passed a bill on Thursday allowing courts to charge convicted or guilty-plea defendants "reasonable" fines to cover operational costs.
HB 5785

, which cleared the House Judiciary Committee last week, passed 95-14. It is designed to combat the Supreme Court decision from earlier this year in People v. Cunningham, where it ruled that a court does not have independent authority to set court costs.

The Senate has requested the return of a House bill that would have prohibited the sale of e-cigarettes to minors and scheduled a committee hearing for a wide-ranging tobacco tax change sponsored by the majority leader, but it remains unclear what action will come next.

Michigan Democrats have filed a complaint with the federal Department of Housing and Urban Development charging the Michigan State Housing Development Authority was operating with a conflict of interest under former Director Scott Woosley because his private firm was getting MSHDA funds.

The Department of Transportation will be able to match all of the federal funds that will be available for the coming year, but a good portion of that funding will go to maintaining the current system, officials told the Transportation Commission on Thursday.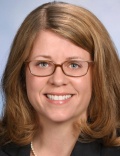 Rep. Sarah Roberts on Thursday announced legislation that would create a temporary moratorium on new charter schools and called for bipartisan reform of the schools to ensure they are more transparent, accountable and have ethical standards.