The Senate on Thursday passed a bill that would streamline the process for phone companies to end traditional landline service to customers under certain conditions, changing some wording to ensure the Public Service Commission must take a consumer's complaint regarding service providers if his or her current provider chooses to discontinue that service.
"If someone makes a complaint, (the PSC) may invoke an emergency situation if they feel they need to," said Sen. Mike Nofs (R-Battle Creek), sponsor of SB 636

and chair of the Senate Energy and Technology Committee that reported the bill earlier this week.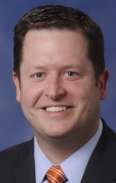 House Speaker Jase Bolger said on Thursday that bills that would retain certain third-graders testing insufficiently in reading and provide a letter grading system for schools still need more work to get to the "A grade" he's looking for.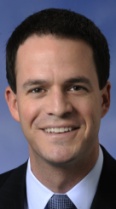 The House Judiciary Committee took testimony Thursday on legislation that would allow for medical marijuana dispensaries and permit medical marijuana edibles, but the slim chance of trying to send them to Governor Rick Snyder before the end of the year slipped away as expected.

Financial disclosure requirements for Michigan's Supreme Court members do not include any information about investments and would make it difficult for individuals to know if justices might have any conflicts of interest when hearing cases, the Washington, D.C.-based Center for Public Integrity said in giving Michigan's highest court a failing grade in disclosure.

Wayne County Commissioner Laura Cox is expected to run for the 19th House District in a bid to succeed Rep. John Walsh (R-Livonia), who cannot seek re-election because of term limits.