KALAMAZOO - If yard signs are any indication of how a district will vote, the 20th Senate District seat is as divided as expected. Drive closer to the hometown of Republican Rep. Margaret O'Brien in Portage, and her support is stout. Drive north along Westnedge Road in Kalamazoo, and backing for Democrat Rep. Sean McCann takes over.
The two are in a contentious battle to win the open 20th Senate District, which Sen. Tonya Schuitmaker (R-Lawton) has decided to vacate in favor of running for the 26th Senate District as a result of redistricting moving her into the 26th. Former Republican turned Libertarian Lorence Wenke, who served in the House from 2003-08, is also running for the 20th.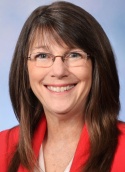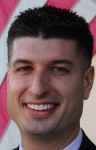 Rep. Theresa Abed of Grand Ledge spent 25 years in the 71st House District working in the public schools and as a county commissioner before becoming the first Democrat to hold the seat since 1964, and she says she has a connection to the community that gives her the upper hand against her Republican opponent, military veteran Tom Barrett, who said he is looking to provide a strong voice for veterans in the state.


Republican Brandt Iden of Oshtemo, candidate in the hotly competitive 61st House District, lied in a candidate questionnaire about being convicted of a crime, and was in fact convicted of operating while intoxicated in 2009, records show.

If state revenues allow, Governor Rick Snyder has told state budget officials to make Michigan's universities whole in the 2015-16 budget cycle from the 15 percent cut they took in the 2011-12 budget, sources have said.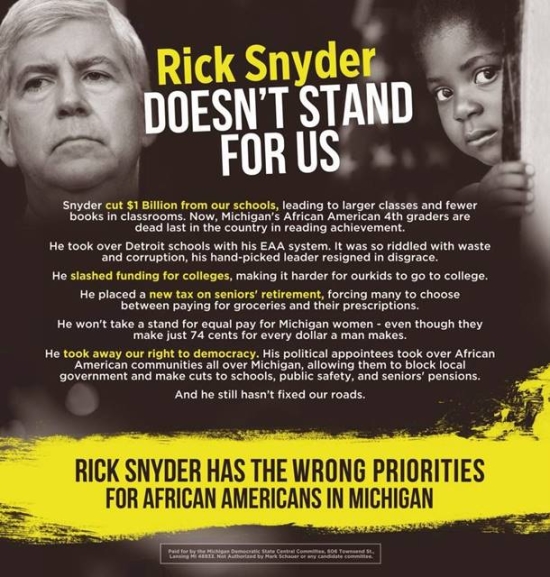 The Michigan Democratic Party began running an advertisement this week in African-American newspapers blasting Republican Governor Rick Snyder as having "the wrong priorities for African Americans in Michigan."
Also In Gongwer