With 10 days left in the 2014 election, Governor Rick Snyder has a slight cash advantage over his Democratic rival, Mark Schauer, according to pre-general finance reports filed on Friday.
The reports also show that Mr. Snyder's campaign spent about $1.2 million more during the reporting period, August 26 through October 19, than did Mr. Schauer.

House Republicans have an overall resources advantage in 19 of the 27 races Gongwer News Service considers potentially competitive heading into the November 4 election, according to an analysis of campaign finance reports filed Friday.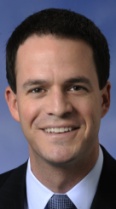 Democrats are calling attention to questionnaires answered by two Republicans in key House races, Rep. Kevin Cotter and 56th House District candidate Jason Sheppard, claiming they lied, while Mr. Cotter and Mr. Sheppard insist they told the truth.

Though Democratic Rep. Sean McCann of Kalamazoo has largely led the fundraising race against his opponent, Republican Rep. Margaret O'Brien of Portage, Ms. O'Brien on Friday filed a campaign finance report showing that her colleagues in the Senate Republican caucus will not let her go down without a very expensive fight.

It was little surprise, but Republican Attorney General Bill Schuette had a substantial fundraising and cash advantage over any of the other candidates running for the lower-ticket statewide races leaving particularly Democratic challenger Mark Totten well behind.
Also In Gongwer
More Headlines