House Speaker Jase Bolger said on Friday public employee unions need to be involved in the Detroit bankruptcy settlement before the state can offer $350 million as part of a so-called Grand Bargain.
Ari Adler, spokesperson for Mr. Bolger (R-Marshall), said if the unions do not get involved, the entire settlement could be at risk.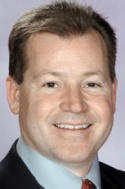 A bill codifying and expanding the Education Achievement Authority could see a vote in the Senate next week, Senate Majority Leader Randy Richardville told Gongwer News Service on Friday, but the exact number of majority Senate Republicans in support of the bill is less certain for now.

Republican lieutenant governor candidate Wes Nakagiri said Friday it is unlikely he will be able to obtain the necessary backing to meet the first deadline on Tuesday to appear on the ballot at the August state party convention that will determine whether Lt. Governor Brian Calley wins renomination.

Governor Rick Snyder's approval rating is now at its highest level since his 2011 inauguration, results from the latest State of the State Survey show, and matches the approval rating Michigan residents give President Barack Obama.

Friday it was Democratic Gubernatorial candidate Mark Schauer's turn to file his petitions to appear on the primary ballot, and with 1,000 more signatures than the petitions for Governor Rick Snyder, Mr. Schauer said he wanted this to be just the first time he beat the incumbent.
Also In Gongwer