News Update
Thursday, July 24, 2014, 03:37 PM
In one of the ugliest primaries this cycle, two Shelby Township Republicans, Stan Grot and Peter Lucido, have both launched major attacks on one another, with Mr. Grot claiming his opponent is a Democrat running as Republican, and Mr. Lucido bringing up a drunk driving offense from two decades ago.
And the mudslinging hasn't ended even two weeks before the primary in the 36th House District primary to replace Rep. Pete Lund (R-Shelby Township). This week, Mr. Lucido wanted to debate Mr. Grot and said it would happen on Monday. Mr. Grot, however, had an event with Lt. Governor Brian Calley.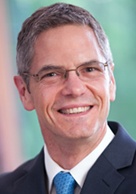 Governor Rick Snyder and the Republican-controlled Legislature have enacted an unrelenting war on women, members of several women's groups said Wednesday as they confirmed their support for Democratic gubernatorial candidate Mark Schauer, and Mr. Schauer said he would enact tax and employment programs to help women drive the economy,

Democratic gubernatorial candidate Mark Schauer has said he would restore some tax credits and tax breaks ended when the state enacted the Corporate Income Tax in 2011, but Wednesday he said he plans no specific changes to the corporate income tax to pay for that lost state revenue.