A new poll conducted for several media outlets shows the race for governor is a dead heat, with Republican Governor Rick Snyder leading Democrat Mark Schauer by just 2 percentage points.
The poll, by the Lansing firm of EPIC/MRA, shows a much tighter race than two other polls released earlier this week that showed Mr. Snyder leading Mr. Schauer by 5 percentage points.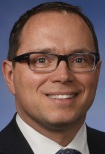 Republicans had scoffed at the Democrats' excitement for their candidate, former Clarkston City Manager Dennis Ritter, in the 43rd House District, but with less than a week to go before Election Day, some are saying the Republicans didn't take the threat seriously enough and the GOP has far from locked up the district that usually leans its way.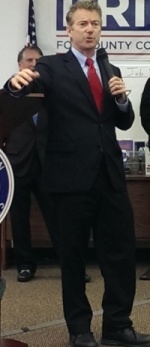 LIVONIA - Prospective 2016 presidential candidate and Kentucky Republican U.S. Sen. Rand Paul made a few stops in the metro-Detroit area on Wednesday to rally the Republican base and talk about ways to change certain policies but did little in the way of talking up the Republican ticket in Michigan.

He still has to win re-election, and Republican Attorney General Bill Schuette is confident he will do that on November 4, but one of the state's longest serving public officials said in an interview that he is not waging his last campaign.

For the third consecutive election, there is a pitched battle for the 1st U.S. House District that covers the Upper Peninsula and the northern Lower Peninsula, but also a sense that Democrats are swimming upstream in their bid to topple U.S. Rep. Dan Benishek (R-Crystal Falls).
Also In Gongwer