The Department of Human Services will need a transfer and a supplemental appropriation to address a budget shortfall in the current fiscal year of as much as $30 million, the director of the House Fiscal Agency said on Friday.
The issue is the only significant problem the state sees with some 10 days left in the 2013-14 fiscal year. The fiscal year ends on September 30, though revenues collected in October will accrue back to the 2013-14 year.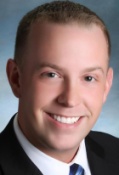 Before Rep. David Knezek was a representative, he was a student at the University of Michigan-Dearborn studying education and planning to be a teacher, but when he learned what the state spent on prisoners compared to education, he was challenged to do something about it by a legislator and decided to run for office.

Just one day after the Senate Finance Committee posted notice that it would take up Senate Majority Leader Randy Richardville's bill making sweeping changes to the state's tobacco tax law as it relates to e-cigarettes, the committee removed the item from its agenda, and Mr. Richardville thinks he'll take the matter up in his committee.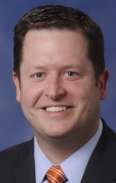 House Speaker Jase Bolger said on Friday he is exploring the idea of a state version of the federal Religious Freedom Restoration Act that would be moved with an amendment to the Elliott-Larsen Civil Rights Act adding "sexual orientation," although he said he is unsure if the bill will need "gender expression or identity" added as well.

The Michigan Republican State Committee will consider a proposal Saturday to schedule the party's presidential nominating contest for March 15, 2016, later than in previous years when the state GOP openly challenged the national party on the nominating schedule.
Also In Gongwer